Welcome to Ca'dei Gelsi
Surrounded by olive groves,
With views of Verona and Lake Garda.
Ca' dei Gelsi is located above the village of San Giorgio di Valpolicella, 14 km from Lake Garda and 20 km from Verona. The privileged location of this farmhouse, surrounded by olive groves, with views over Verona and Lake Garda, offers many options to tourists: relax in the natural surroundings, engage in outdoor activities like hiking (you can take marked trails from the house), bicycle tours or swimming in the lake, visit cultural places in Verona or indulge in the local culinary tradition among the Valpolicella vineyards.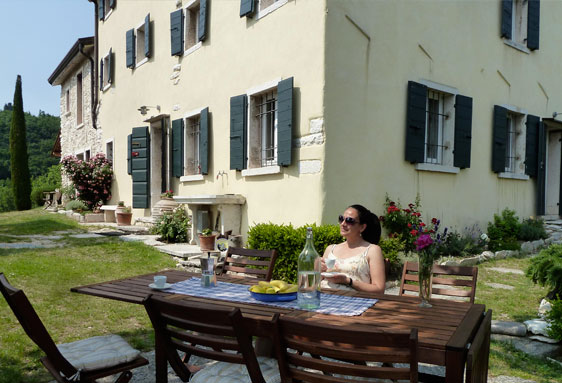 The house offers 4 rooms with double beds for 8 people and a large multifunctional room where you also have the option to sleep on mattresses (ideal for about 4 children)…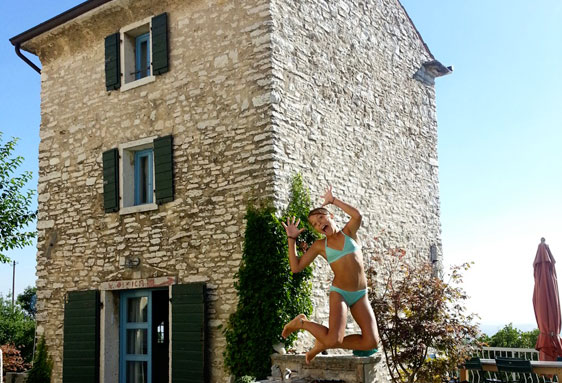 The Tower of Ca' dei Gelsi is an independent apartment on three levels. On the ground floor you enter directly into the kitchen with a fireplace and by going down some stairs you find the bathroom…